LOW-PROFILE EXPANDABLE IN-USE
Weatherproof Covers
Low-Profile, Expanded Possibilities
A Sleek New Design Brings Dependable Outdoor Protection
Intermatic's slim, low-profile in-use covers provide a sleek, easy-to-use alternative to traditional outdoor weatherproof cover options.
Slim Design, Dependable Protection
Low-profile in-use covers are easy to install while delivering lasting, code-compliant protection.
Improved Aesthetics
Unlike traditional covers, Low-Profile In-Use Covers include an expandable front window that can be collapsed to save space when not in use.
Styled Décor
Multiple color options and a 100% paintable surface allows homeowners to match any décor.
Quick Installation
GFCI pre-set; keyhole slots help electrical contractors complete installation in minutes.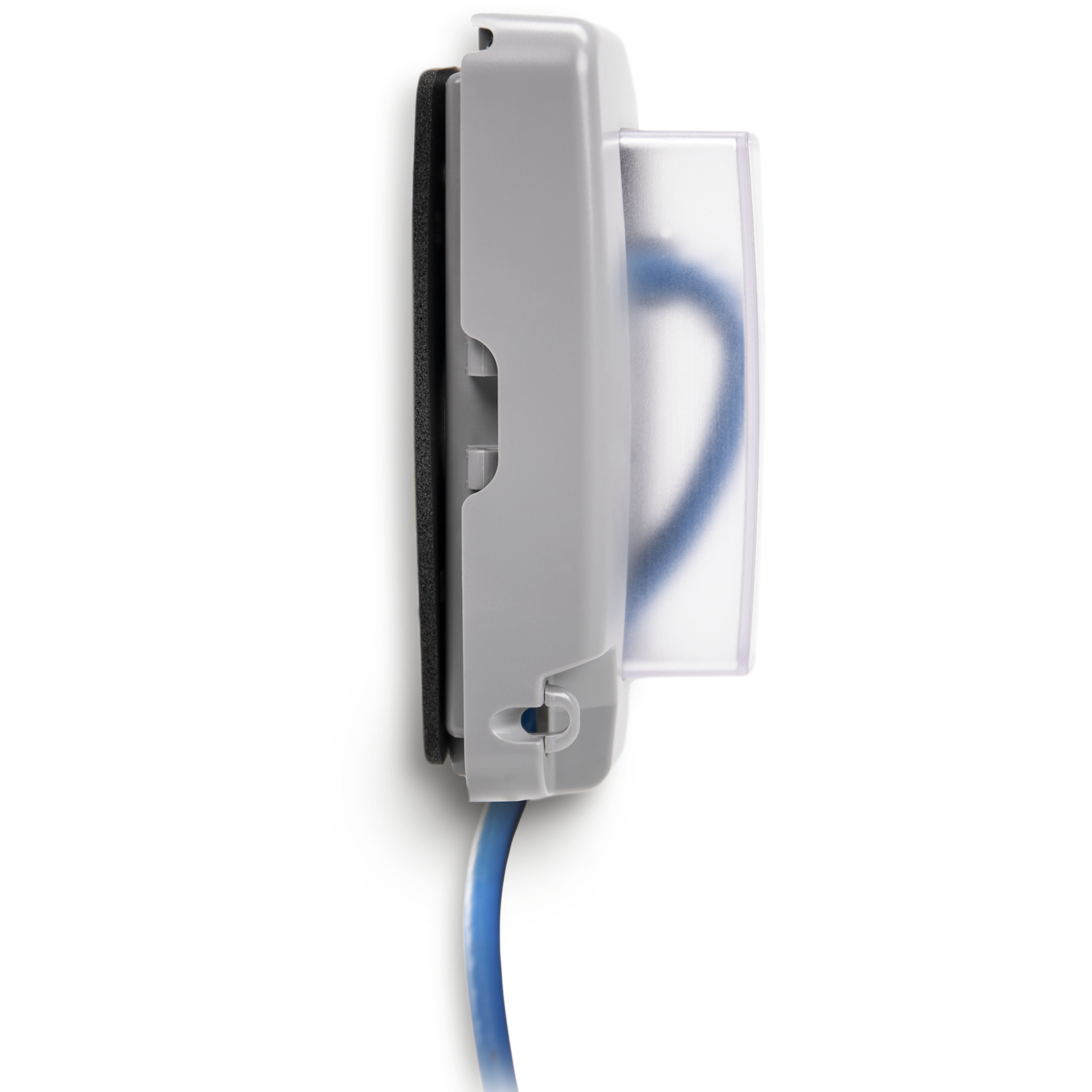 Simple, Secure Access
An innovative new design provides a no-hassle latch with lockable hasp that can be opened effortlessly with one hand.
Effortless Adjustment
User-friendly cover design effortlessly expands and flattens back down when not in use.
Code Compliant
WP7000 and WP7200 Series Low-Profile In-Use Covers comply with 2017 NEC Article 406.9 (B)(1) for wet locations and extra-duty applications; CEC 26-708 Compliant; RoHS Compliant.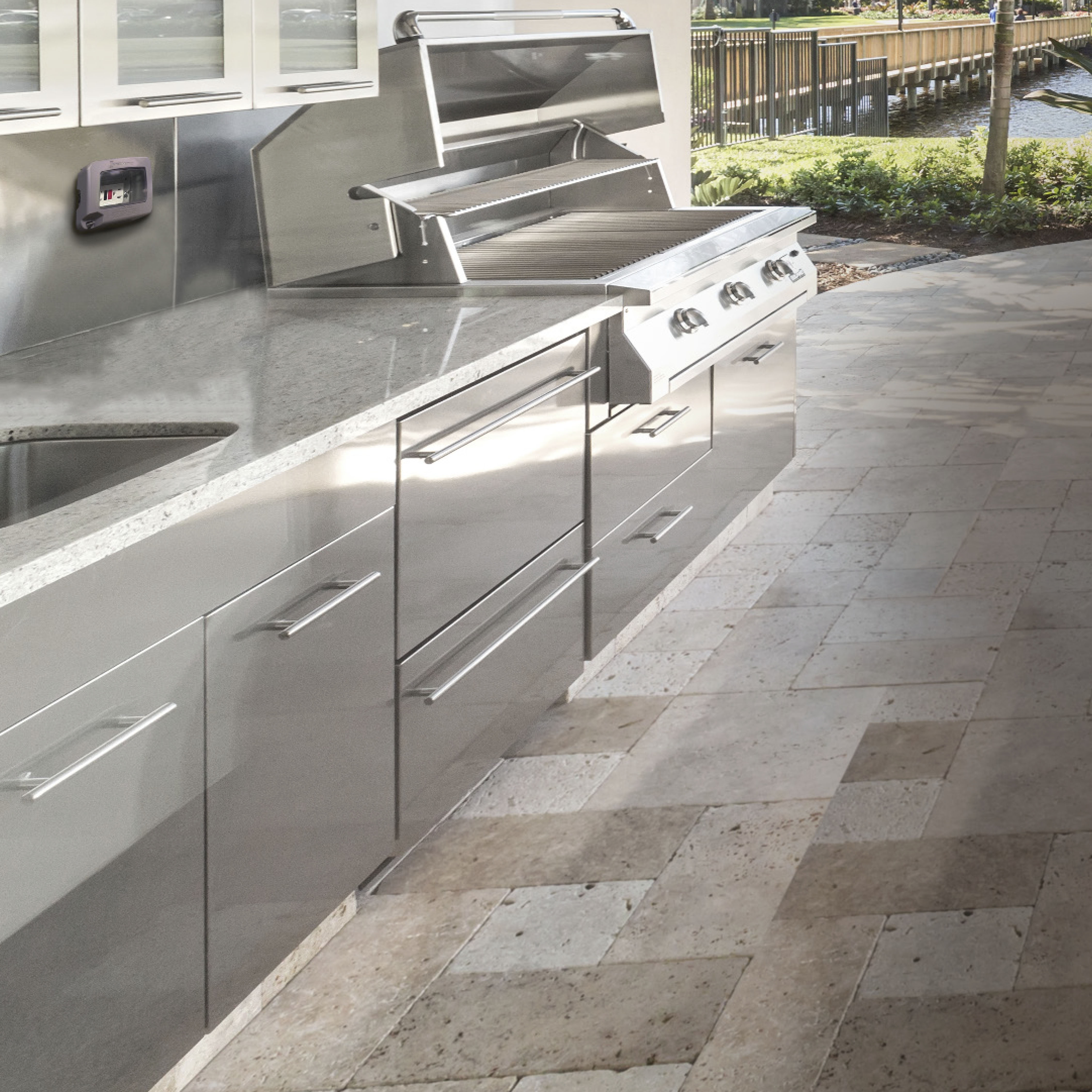 From patios and backyard swimming pools to commercial facilities and sports fields, low-profile in-use covers provide dependable coverage and anytime access to outdoor power outlets.
Applications
Residential and Commercial
Pool and Spa
Agriculture
Athletic Fields
Outdoor Signage
Better Fit, Better Features
Helpful homeowner features built into a slim, easy-to-use solution.
Collapsible Design
A collapsible design allows users to expand the cover to accept a cord while "in use"; when not in use, individuals can simply collapse the cover to restore its flat profile.
Windowpane View
Get a clear view of connected inputs through the cover's built-in window panel.
Durable Construction
Ultra-rugged polycarbonate construction and a 100% paintable surface
Low-Profile In-Use Covers