Aid Electric: Ascend Smart Delivers a Flexible, Cost-Effective Solution for Commercial Projects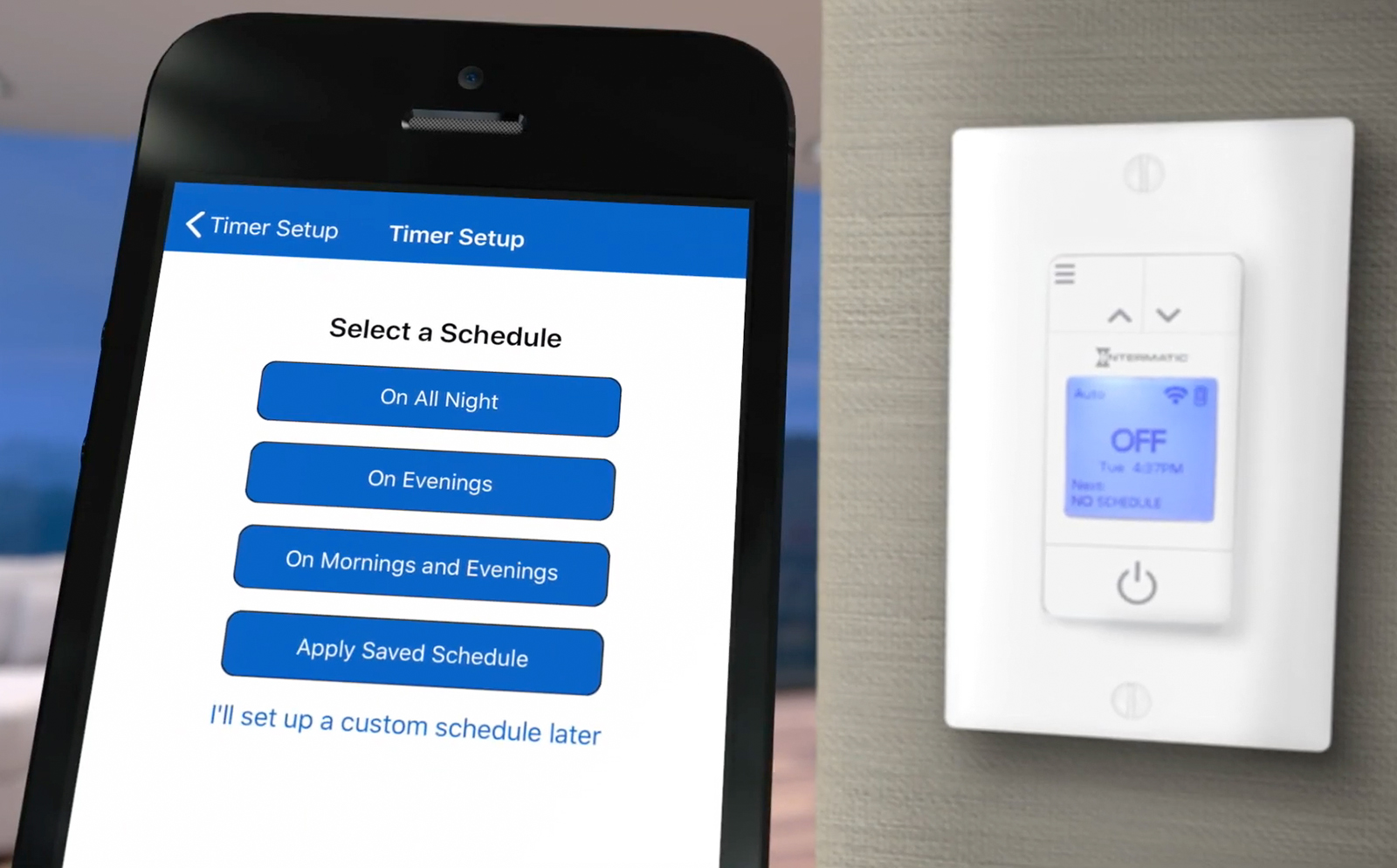 When the team at Aid Electric, a commercial and industrial electrical contracting business located outside the Twin Cities, needs to install a smart lighting control, they turn to ASCEND® Smart by Intermatic for its versatility and convenience.
Over the past year, Aid Electric has integrated the smart lighting control in applications ranging from exterior lighting and fuel pumps to light motors and ventilation systems. Project managers at the company value the lighting control for its simple mobile programming options, cost-effectiveness and versatility.
Most importantly, the company turns to ASCEND Smart because it positively impacts its bottom line by minimizing time spent programming schedules in the field and avoiding callbacks.
Download Case Study (PDF): Aid Electric: ASCEND Smart Delivers a Flexible, Cost-Effective Solution for Commercial Projects
Keeping Service Priority Number One
During peak season, Aid Electric staffs close to 70 electricians and takes on projects of all types and sizes. The decades-old business has built its reputation on positive word-of-mouth and a commitment to service.
"We work to understand what the customer needs and strive to minimize callbacks," shares Brian, owner of Aid Electric. "We want the solutions we install to perform well the first time."
Though the company primarily uses ASCEND Smart for lighting projects, the device's ability to handle a wide range of applications has made it a go-to solution for the business. In select cases, Aid Electric has even used ASCEND Smart to control relay switches, which significantly expands its commercial capabilities.
"The adaptability of the device makes it easy for end-users and our field staff to work with," says Brian, owner of Aid Electric. "We encourage creativity and love when installers find new applications for the switch."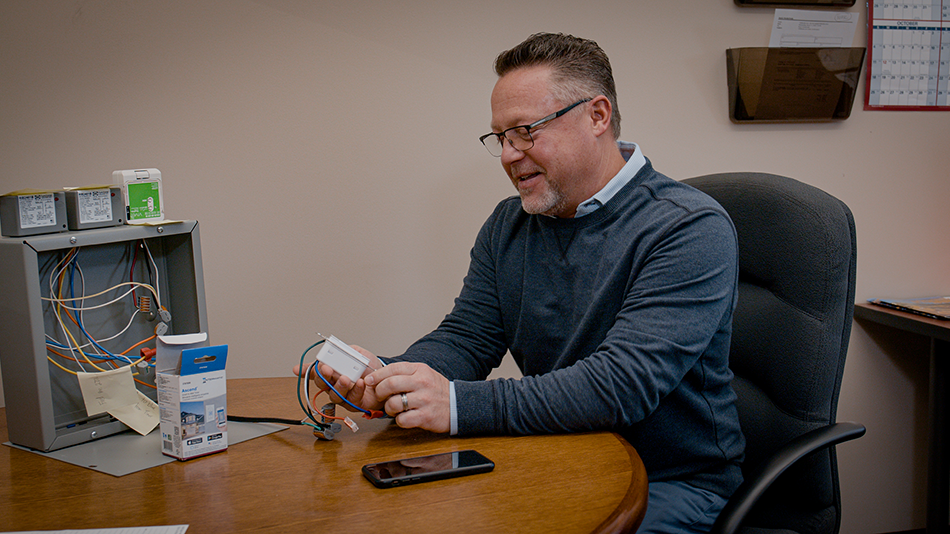 Getting It Right the First Time
Aid Electric cites ASCEND Smart's simple programming options and LCD interface as a key factor in reducing nuisance service calls related to time switch installations.
"We're not here to run around adjusting a time clock," says Brian. "That's not money well spent for the client or us."
Using a basic in-house wiring setup, project managers at Aid Electric pre-program ASCEND Smart units before each installation, saving electricians time in the field and minimizing potential for user error. Once installed, the electrician confirms the device is set correctly by checking the next scheduled event on the device's LCD interface, then passes control to the client.
"We're able to download the [Intermatic Connect] app and pre-program it before it hits the field," adds Brian. "We wire it up in the shop, program it, disconnect and put it back in the box and it's ready to go."
The team also cites the fact that ASCEND Smart does not require a smart hub or a Wi-Fi connection as a major positive when it comes to installation. Built-in peer-to-peer communication allows contractors to quickly configure new devices on site, even when a wireless network is unavailable.
"One great attribute is that it's a standalone switch that can work at a church, a school, a business without having a hub or a client's Wi-Fi information," says Brian "Being able to complete installations before network services comes in makes it an asset."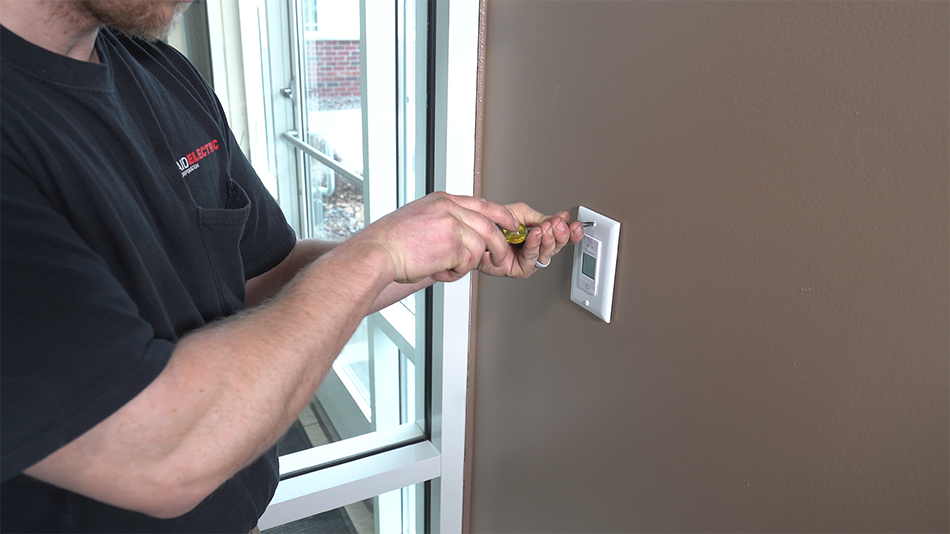 Win-Win Technology, Simple Design 
"We've got senior guys who've been here for 30 years and guys who are 25 years old," shares Brian. "All of them are able to install ASCEND Smart without having any issues."
By pairing contractor-friendly workflows with consumer-oriented tech features, including mobile access and integration with Google Assistant and Amazon Alexa, ASCEND strikes the right balance for Aid Electric and its clients.
"Some of our clients already have a smart controller or smart system but they don't want to invest in the next level of control," says Brian. "ASCEND does it all, providing the functionality they need at a price point that fits their project."  
With approximately 25 ASCEND Smart devices installed to date and many more projects on the horizon, Aid Electric is reinforcing its reputation as a customer-focused business that delivers practical, easy-to-use solutions to clients, which can range from homeowners to facility managers.
Download Case Study (PDF): Aid Electric: ASCEND Smart Delivers a Flexible, Cost-Effective Solution for Commercial Projects